Spanish Tapas and Spanish Food Culture You Must Know
Spain is one of the world's most beautiful countries. Spanish tapas dishes are world famous, along with Spanish food culture generally, it has to be said.
A perfect day out in Spain usually includes enjoying a great meal then strolling round its art galleries and down its picturesque streets.
Spanish art has a strong foundation left by internationally important figures. Among others, the list includes Picasso, Gaudi, Tapies, Miro, Sorolla, Casas, Camarasa, Dali and Rosales. All of them left a footprint in food as well, which proves the importance of culinary culture in this country.
They were influenced by the masters: El Greco, Velazquez and Goya, who produced paintings outside the usual styles of their time. This inspired others to explore their own unique approaches to art.
The works of Barcelo and Almodovar are recognised worldwide. However, there are also a number of emerging Spanish artists worth following. These include Secundino Hernandez who creates potent and expressive compositions; Marisa Maza with her political art that explores identity, gender, and freedom; and Elena Bajo who focuses her work through eco-activism in order to awake consciousness of people.
Spanish art and culture suffered a 40 year drought with the Franco dictatorship. But it is back now and looks like it will stay for a while, always evolving in an innovative way.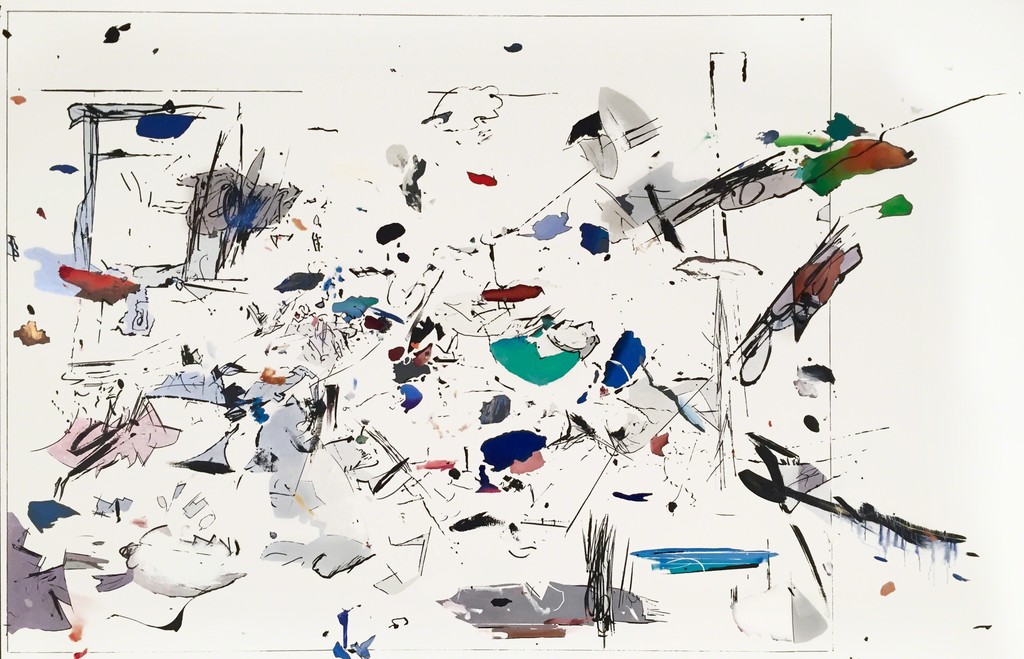 Photo credit: Secundino Hernandez
Spanish Tapas and Food Culture
Spain's rich and delicious cuisine is world famous. Spanish food is firmly rooted in the history and traditions unique to its people.
Wherever you travel, you find "tapas", and anyone who visits Spain wants to try the absolute best tapas dishes that are crafted with passion every day by creative artisans.
But first, let us define "tapas".
In my opinion, tapas (plural) are a way of expressing culture in Spain by eating and sharing.
Tapas are small portions of food shared among friends. They are also often served during a business meeting at a bar or a restaurant.
You can eat them at any time of the day, ideally paired with a refreshing beer or wine.
Eating on your own in Spain is not difficult. There are plenty of "barras" (bars) where you can sit with others and talk about anything.
I found that pretty unique. It is great to share your meal with someone else. It takes your mind off work and worries for a bit.
Moreover, Spanish food, with occasional exceptions, is pretty healthy. Spanish food is full of seasonal produce, the use of olive oil and a good balance of veggies and protein, such as seafood and meats.
Spain is highly influenced by the world famous Mediterranean diet throughout its south and eastern provinces. Catalonia boasts an amazing gastronomy, and the Mediterranean diet is considered one of the healthiest ways of living in the world.
The Best Tapas Dishes
The origin of the word tapas is disputed, but whichever option you prefer, it comes from medieval history.
My favourite one is the legend that refers to King Alfonso 10th, The Wise King of Spain. Stricken with a serious illness and unable to eat, he managed to recover through eating small portions of food with small amounts of wine.
After recovering from his illness, the king issued a decree that no wine should be served at taverns unless it was accompanied by a small amount of food – the tapa.
Each tapa has a bunch of secrets behind its delicious, mouth-watering recipe. Some of the recipes are almost traditional now, which tempts everyone to eat them. Let's check out the best ones!
BOMBAS
Bombas is a round deep fried potato and minced meat mix. It originated in the iconic Barcelona district named La Barceloneta. This is a former fishing village that has always kept some traditional flavour in contrast to the trendiness found in the rest of the city.
These Barcelona tapas are topped with aioli and a spicy sauce.
The dish was created in the 60s when the whole of Spain started to market the tapas culture. La Barceloneta wanted to have its own culinary speciality, and they made it hot and delicious.
SALMOREJO
While everyone visiting Spain aims to try gazpacho, its little sister, originally from Andalusia, is my take!
Salmorejo is a tomato-based soup. It gains a unique consistency thanks to the addition of pureed breadcrumbs, ham cuts and hardboiled eggs.
In fact, it's that good, you might not wanna share it.
PIMIENTOS DE PADRON
photo credit: Dani Oliver
The perfect start for a tapeo among friends, these green peppers are grown in Galicia. They are kept to an average length of 5 cm so they have a sweet and mild taste.
First, they are cooked with salt and a small amount of olive oil, then served with rock sea salt.
The funny moment comes when someone gets to eat the hot pimiento.
There is always one or two in the dish, but no one knows which one.
GAMBAS AL AJILLO
Shrimp in garlic is common in many countries, but the Spanish version has a unique touch. It is common country-wide, so you won't have to go far to find some.
Fresh shrimps are sauteed in olive oil, lots of garlic and a few cayenne pepper flakes, a splash of Spanish brandy and a dash of paprika.
This dish is a true classic in Spain.
ACEITUNAS A LA MADRILENA
Each capital has its signature dish, and the Spanish one pays homage one of the country's most precious foods: olives.
Olives a la Madrilene consists of dried olives simmered in a mix of olive oil, vinegar, salt, and scallions, topped with sweet paprika, oregano, and garlic.
No discussion in a bar or restaurant starts without this delicious dish.
QUESO MANCHEGO
Queso Manchego is known about worldwide, and it even has its own Denomination of Origin, but there is nothing like eating it fresh from a shop at any
Spanish Food Market
.
Originally from the central region of Castilla-La Mancha, this fantastic cheese uses the milk of a local breed of sheep. It has a piquant and buttery flavour and is crumbly in texture.
Tip: pair it with a crisp pilsner, it tastes delicious!
JAMON IBERICO DE BELLOTA
The finest ham in the world comes from Spain and Portugal, there is no doubt about that. The best one is Jamón ibérico de bellota, a type of ham made from free-range Black Iberian pigs fed on acorns (bellotas).
After the pigs have been slaughtered, the fatty legs are covered in salt and left to cure in the cold air of the region that borders with Portugal.
The flavours of this ham are fantastic as a result. The best way to find a great cut in Spain is to hit a food market or butchers where it will be cut by hand.
One way or another, tapas has evolved around traditions, innovation, and creativity.
Passionate entrepreneurs, happy foodies, and a fantastic country have made this a reality that gets more and more followers. The tapas culture is popular because it changes the way people perceive food, makes them happier. Let's be honest, who doesn't enjoy time with friendly people?